Distribution of food aid to the needy people in Kabul province due to the corona virus pandemic
---
Al-Gharrafa Charity foundation distributed food packages to 2,000 families in Kabul province. The families are facing economic problems during quarantine in Kabul due to the corona virus pandemic.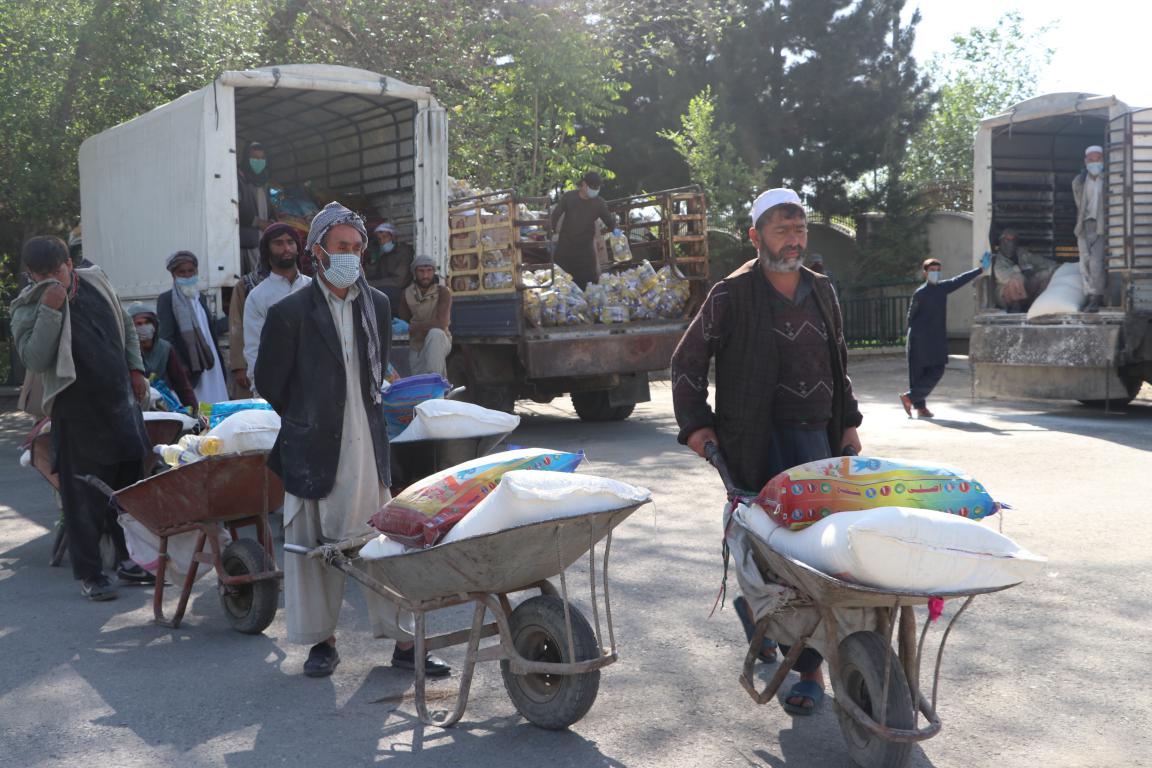 These food packages include rice, flour, sugar, beans, tea, and oil, which were distributed in four stages and each stage to 500 families in the Ghazi stadium of Kabul city.

During the distribution of the donations, Mr. Shahid Javad Allah Rakha, Al-Gharafah's deputy director, and chief executive said that Al-Gharafah Charity, led by Sheikh Ali bin Abdullah Al-Thani, had an iftar distribution program every year during the holy month of Ramadan, but this year due to the Corona virus pandemic and Because of quarantine, he decided to distribute food to families who faced economic problems during the quarantine.
AGF has been working in Afghanistan since 2014 to help the needy people, build schools, build hospitals, build mosques, protect the environment, and more.